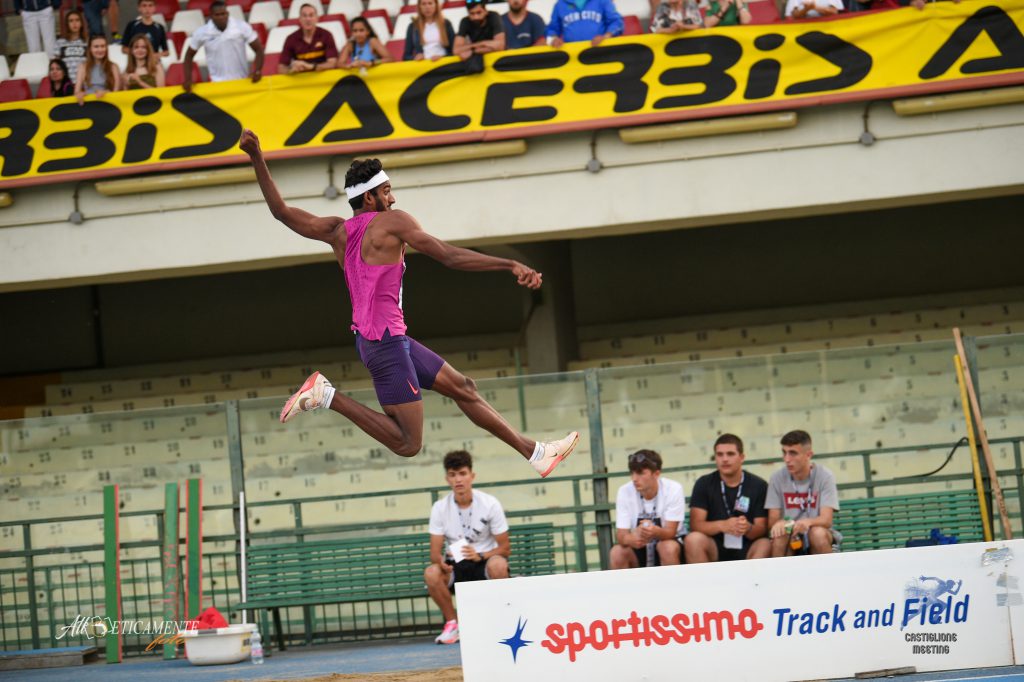 There will also be the men's long jump in the 2023 edition of the Grifone Meeting, scheduled at the Carlo Zecchini stadium in Grosseto on the afternoon of Saturday 27 May.
This event replacese the triple jump.
Long jump which in 2022 was was by the British Reynold Banigo, first with 7.94m (meeting record). Banigo, personal best 8.04m, will be jump in Grosseto to defend the title.