Stadium
The "Carlo Zecchini" Olympic Stadium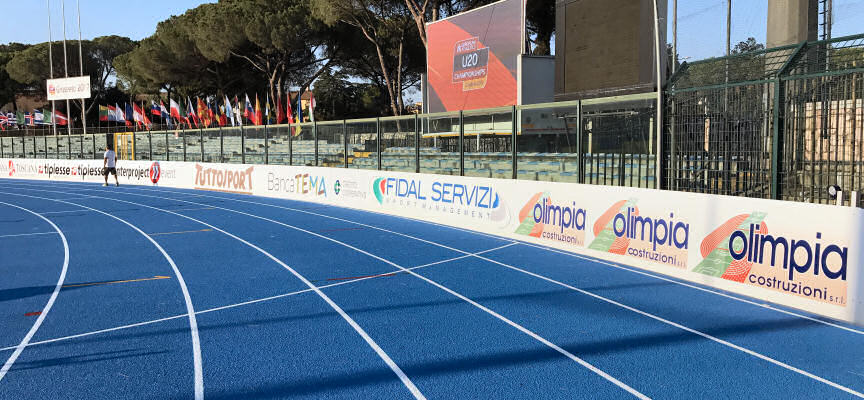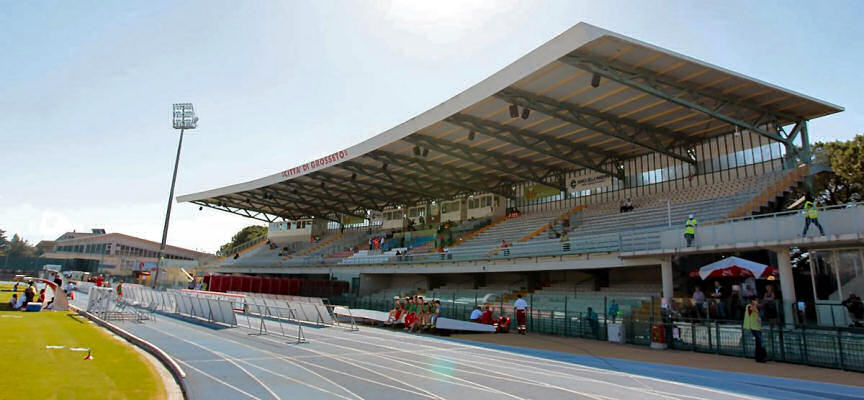 The "Carlo Zecchini" Olympic Stadium is located in Via Veterani dello Sport in Grosseto, in the Gorarella area, the area with sports facilities, west of the historic center of the city.
Designed in 1956 and inaugurated in 1960, it hosted three football matches at the 1960 Olympic Games in Rome. As for athletics, the stadium was the venue for numerous international competitions, such as:
Junior World Championships in 2004
Paralympic European Championships in 2016
European Junior Championships in 2001 and 2017
There are 2 tracks very close together, one for competitions ("Carlo Zecchini" Olympic Stadium – with athletics track completely renovated in 2017) and one for the warm-up and training area ("Campo Zauli" Area with synthetic platforms) where the a fully equipped gym as well.
The Stadio Olimpico offers 9,700 seats, of which over 4,000 are covered.
Key points:
experience in organizing international athletics events
qualified personnel
large network of volunteers
support from local authorities
supporto delle autorità locali
How to reach the stadium from the train station
by bus, you can take line 1 up to Via Gramsci, cross the railway underpass, then in via Vetulonia up to the stadium entrance
on foot: turn right into Viale Mameli, walking along Via Sonnino, then through the railway underpass and then into via Vetulonia up to the entrance to the stadium
How to enter the city:
by car – from Rome: take the "Aurelia" highway, exit at "Grosseto Sud" and follow the direction for "Campi Sportivi"; From Livorno: take the Aurelia highway and exit at Grosseto Nord; From Florence-Siena: "Grosseto Centro" motorway exit
by train – Grosseto railway station
by plane – Rome Fiumicino International Airport – Pisa Airport – Florence Airport
Stadium map
Consult our detailed maps to access the stadium: