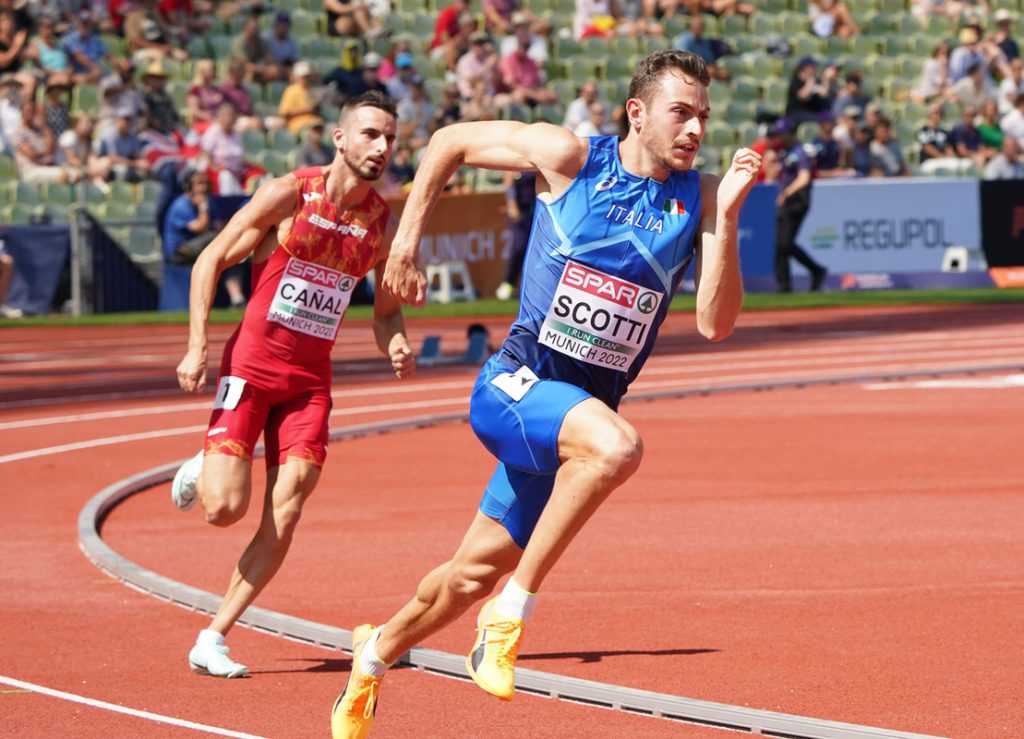 The 2023 edition of the Grifone Meeting is approaching, the World Athletics Challenger Series event which will take place on the afternoon of Saturday 27 May at the Carlo Zecchini Stadium and which will once again make the city of Grosseto the center of world athletics.
30 days before the start, the first names of the stars who will take part in the event strongly desired by the Municipal Administration have been announced: the men's 400m promises to be of very high level, where some of the best italian specialists will face off against a fierce international cast .
There will be Edoardo Scotti (45″21), Italian champion in 2020, 2021 and 2022 who won the U20 European title in the 4x400m relay on this track in 2017, with him Vladimir Aceti (45″58″), who won in Grosseto 2017 also the individual competition. And again, Lorenzo Benati (45″62), third last year in this event and in 2022 in the national team at the Eugene World Championships and the Munich European Championships, and the 2023 Italian indoor champion Riccardo Meli (46″78).
The men's 400m race will never be so fierce as this year: the man to beat will be the British Alex Haydock-Wilson (45″08), who last August in Munich was first on the third step of the podium in the race individual and then take the gold medal in the 4x400m relay. With him the compatriot Charles Dobson (45″11″), also in the winning relay of the continental event. Another European medalist at the start will be the Spanish Canal Inaki, silver at the European Indoor Championships in Belgrade 2022 in the 4x400m.
The athlete with the best personal bestn is the Mexican born in 2002 Luis Aviles Ferreiro, already second last year at the Castiglione Meeting and capable of running in 44″95 when he won the silver medal at the Under 20 World Championships in Nairobi 2021.
Grifone Meeting and Carlo Zecchini Stadium: a winning combination
The one that the athletes will tread on Saturday 27 May will not be a casual track.
Opened on October 12, 1952, the Stadio Carlo Zecchini has become the protagonist over the last few decades of many National and international event: in 1960 it hosted 3 games of the Olympic Football Tournament and from the early 2000s to today it has been the seat of the World (2004) and European U20 Champ. (2001/2017) (2001, 2017). From 2010 to today he has been the protagonist of various italian championships, not least the one of next July dedicated to the Juniores.
The track of the Zecchini in 2022 saw the Castiglione Meeting go on stage, a meeting later inherited by the Grifone Meeting, where the surfaces once again proved to be performing with 15 meeting records.
Schedule:
M:100m/200m/400m/800m/1500m/3000m/Lungo
W: 100m/100h/800m/1500m/5000m/LJ/PJ
Photo: Colombo/Fidal