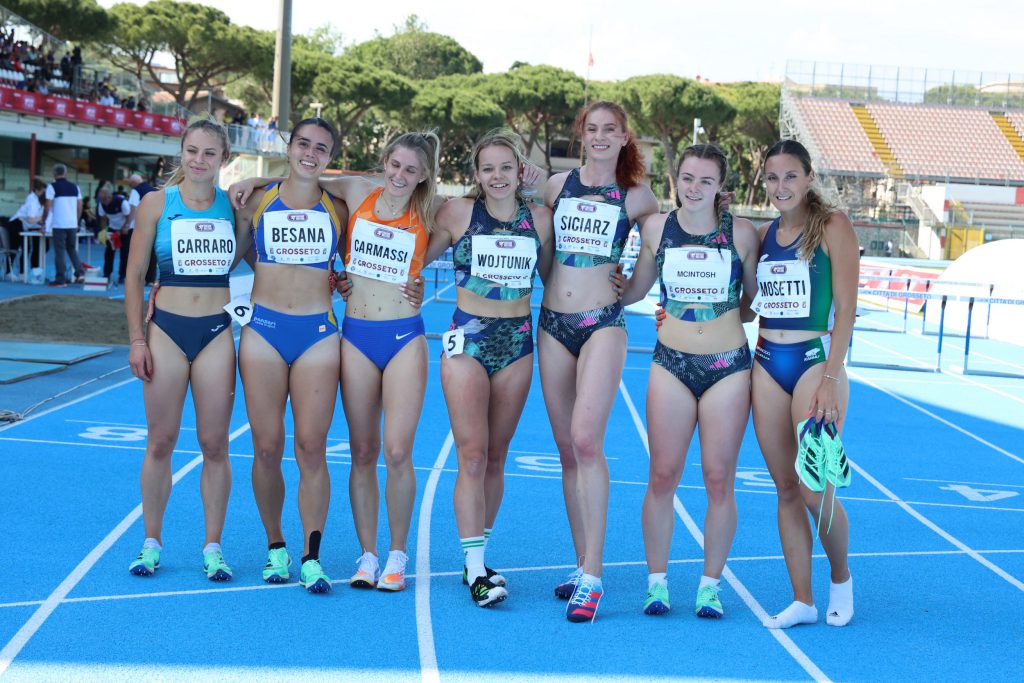 Enthusiasm remains high for the success of the 2023 edition of the Grifone Meeting, the event of the World Athletics Continental Tour staged at the Carlo Zecchini Stadium on May 27th.
The meeting confirms itself among the most popular meetings at European level, remaining firmly in the high positions of the continental ranking, and it does so after having improved 7 records of the event and having established 4 best Italian performances of the season.
And speaking of great performances, the 1'58″23 of the 20-year-old Kenyan Nelly Chepchirchir in the 800m remains at the top of the seasonal world rankings on the double lap beating, in the "distance comparison", the 1'58″72 of the world bronze Mary Moraa ran in the Diamond League of Rabat, the top circuit in world athletics. The 800m are confirmed as the main distance of the meeting: also in 2022, on that occasion for men with Yassine Hetat, Grosseto did better than the concomitant Diamond League stage, which took place in Birmingham.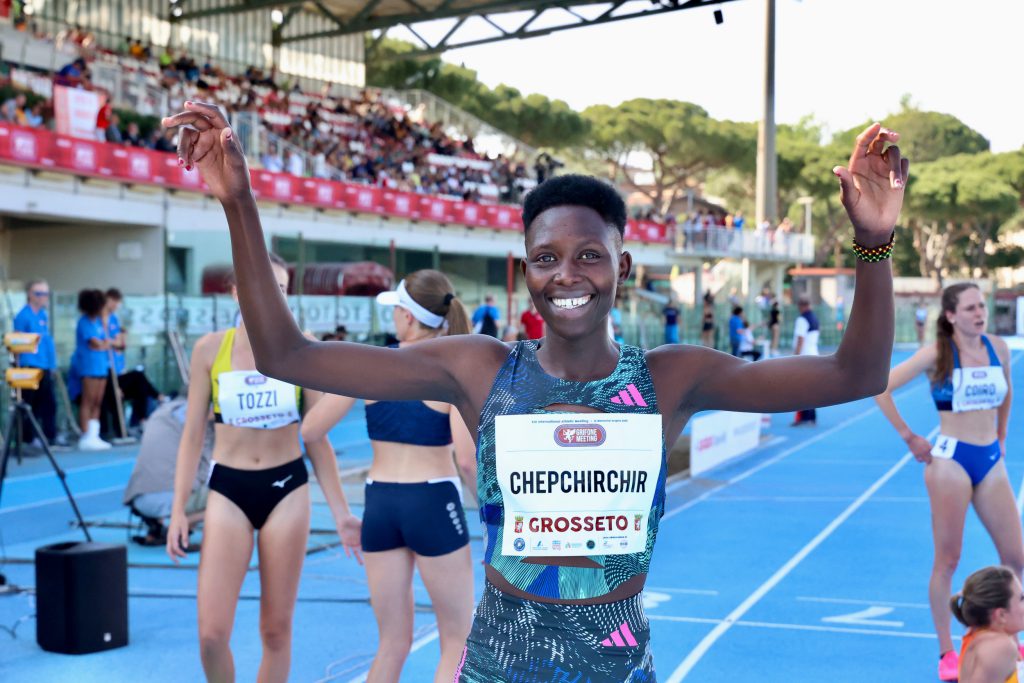 Middle distance on the shields also in the women's 5000m thanks to the Kenyan Selah Jepleting: the 14'51 "69 of Grosseto is the fifth world performance of the year and the fastest time run in Europe in 2023. The performance takes on an even greater value if we consider that Jepleting in Grosseto, after the work of the pacers, ran the entire second part of the race alone while in California, where all the best 4 performances were established, a specific event was staged over this distance with over 20 athletes at the start including world bronze medalist Emily Infeld.
Thousands of social interactions were recorded during the days of the event with the live coverage of Atletica.tv, which to date has exceeded 7,000 views. RaiSport reproposed the races the day after the Grifone Meeting showing both the opening and closing the promotional video with the beauties of Maremma and preceding the Diamond League of Rabat, an occasion in which also SkySport spoke of Grosseto recalling the numerous performances of international importance established at the Zecchini. La Gazzetta dello Sport, as well as all the main national and local newspapers, and specialized internet sites dedicated ample space to the event, underlining how the great value of the track and platforms manages to attract many protagonists of the international scene to Grosseto.
Returning to talk about international athletes, the British Alex Haydock-Wilson, bronze last year at the European Championships in Munich on 400m, after winning the Grifone Meeting in 45″53, immediately flew to Morocco to run in the Diamond League, where he finished in 46″08.
So, a 13th edition passed with flying colors thanks to the work of the meeting director Elisabetta Artuso and of the indispensable partners who have contributed to the realization of the event: Comune di Grosseto,Atletica Castiglionese and official suppliers Acqua Valmora and Mare della Toscana, in collaboration with Atletica Grosseto Banca Tema and Rosa&Associati.