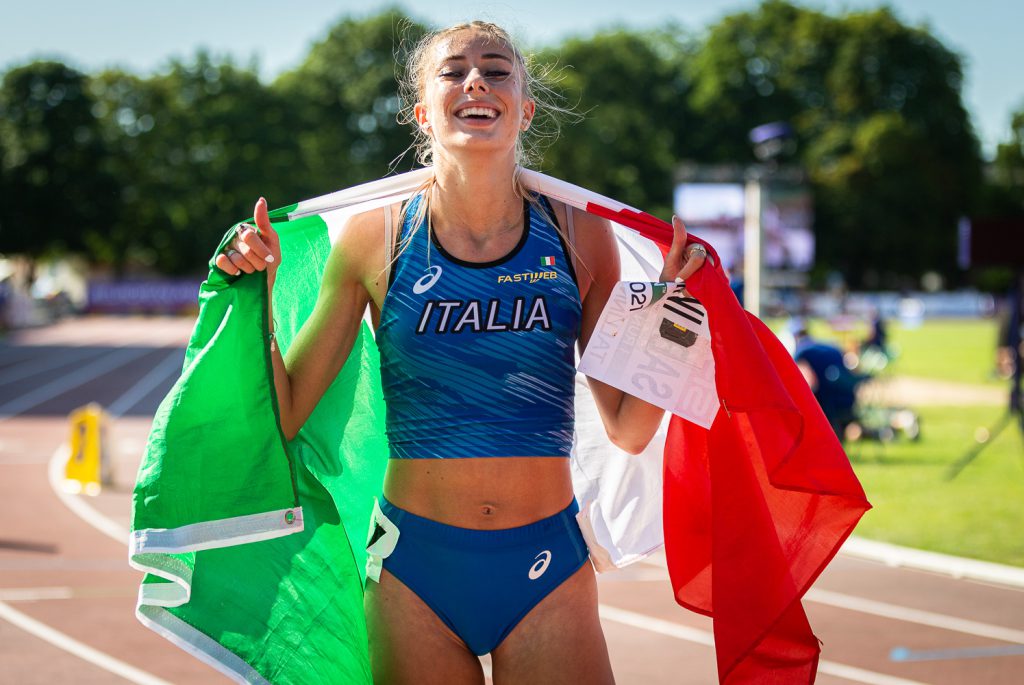 The European cross country champions Gaia Sabbatini and Federica Del Buono on the 800m of the Grifone Meeting – Simone Barontini meets Mateusz Borkowski in the men's race
On paper, the one scheduled for Saturday 27 May at the Grifone Meeting in Grosseto will be a very fast women's 800m. Some of the best Italian exponents in the middle distance are entered in the event, strongly desired by the municipal administration, which will be staged at the Carlo Zecchini Stadium.
Gaia Sabbatini e Federica Del Buono, reigning European cross-country champions in the medley relay, descend from "their" 1500m to try their hand at the double lap: Sabbatini, who in 2017 at the Under20 European Championships in Grosseto appeared on the international scene for the first time, ran 2'00″75 two years ago in Rovereto; in his palmares also the recent gold on this distance at the Italian Indoor Championships and the European U23 gold in Tallin 2021. For Del Buono it is a return to this event after the fifth place last year in the 1500m, the personal best of the Venetian is dated 2014 (2'00″58) and the Grifone Meeting will be an opportunity to return to run on those levels.
The 800m race will be one of the most interesting of the entire programme: actually the best accreditation is that of the Polish Adrianna Czapla (1'59″86), while the 19-year-old Ethiopian Ksanet Alem (2'01″61) will try to surprise after the final of last year at the U20 World Champ. Italy also with Serena Troiani (2'03″35).
Silver at the 2021 European Indoor Championships, the Polish Mateusz Borkowski (1'44″79) will appear in Grosseto as the favourite. Already the Under 23 European champion, the athlete born in 1997 will face his compatriot Patryk Sieradzki (1'45″13), the multiple Italian champion Simone Barontini (1'44″96), the 20-year-old Francesco Pernici (1'46 "87) and the Italian 3000m indoor champion Federico Riva (1'47″32). Also in the cast is the Moroccan Elhassane Moujahid (1'44″96).
Grifone Meeting: a name that starts from afar
Symbol of the City of Grosseto, the Griphon this year gives its name to the event strongly desired by the Municipal Administration in the persons of the Mayor Antonfrancesco Vivarelli Colonna and the Councilor for Sport Fabrizio Rossi and which is part of the World Athletics Challenger Series.
The mythological figure has been adopted since the dawn of the city to underline the link with the Etruscans, the winged animal was in fact already in vogue at the time of this civilization, present in the territory in the ancient settlement of Roselle. The Winged Griphon is placed on a red shield and later armed with a sword to commemorate the heroic defense of the city against Lodovico il Bavaro.
Schedule:
M:100m/200m/400m/800m/1500m/3000m/LJ
W: 100m/100h/800m/1500m/5000m/LJ/PJ
Follow us on:
Web: www.grifonemeeting.org
Instagram: @grifone.meeting
Facebook: @grifone.meeting